Careers
We are always looking for dedicated and passionate paediatric speech therapists to join our valued team.
We are a team of successful speech therapists who are enthusiastic about providing our clients with the best possible service. We are a supportive team with different specialities and we believe in continuing professional development for the benefit of our clients.
Our Vacancies
Find out more about our current vacancies at SLT for Kids on our Indeed page.
Read More...
We are looking for therapists who:
Achieve positive impact through a holistic approach
Each of our therapists believe in making a positive impact to all of those that we work with, including colleagues and service users. We take a holistic approach that considers the child, their school and their family.
Are passionate and enthusiastic
Our therapists are passionate and enthusiastic, we work hard to ensure all children reach their highest potential.
Embrace evidence based therapy
We believe in providing evidence based therapy that is motivating, fun and functional. Our therapists know that evidence based practice gives the children we work with the best chances of achieving their highest potential.
Believe good communication is integral to all we do
We believe that communication between therapists, parents, and other professionals is paramount to achieving a successful outcome. Therefore, all of our therapists will have excellent communication skills in order to continue providing our outstanding service.
Believe in continuous development
We continuously develop our skills and believe in sharing our knowledge with others through training, education and support.
Believe in accessibility
Our therapists believe that high quality speech and language therapy should be accessible to all. Every child has the right to the best quality of life.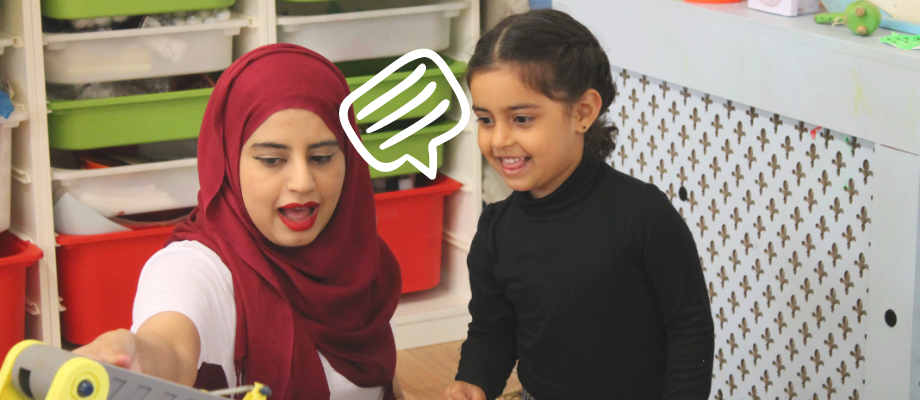 Join our team - Apply today
If you would like the opportunity to be a part of our team of speech and language therapists, we'd like to hear from you. Please complete the form below or email us your CV to office@sltforkids.co.uk alternatively you can call 0330 088 2298.
Join us
If you would like any more information on any of the services we offer to education settings or would like to book a free initial discussion, do not hesitate to contact us and one of our team will be happy to help. Email office@sltforkids.co.uk or call 0330 088 2298.